Read, Type and Spell with Confidence
TTRS is a multi-sensory computer learning course designed for children and adults with reading, writing and spelling difficulties and other learning differences such as dyslexia.
The purpose of TTRS is to develop vital literacy skills and increase the level of confidence, self-esteem and motivation.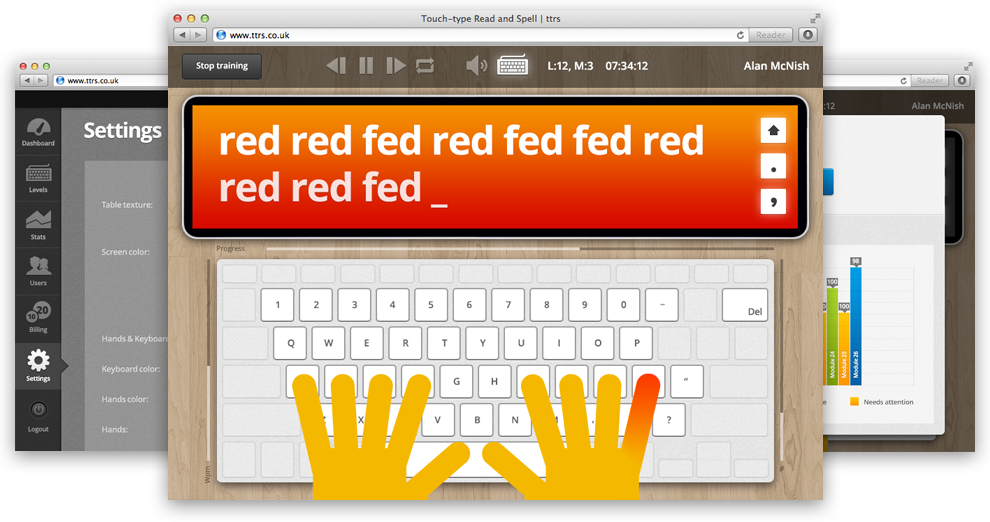 Multi-sensory Learning
All TTRS courses use a unique multi-sensory approach.  "See it, say it, hear it, type it" involves visual, aural and kinaesthetic senses. The learner sees the words on-screen, hears the words pronounced , and feels their spelling on the keyboard.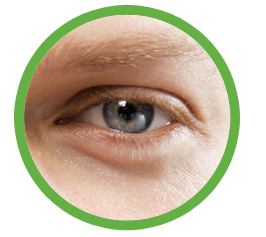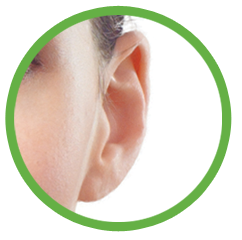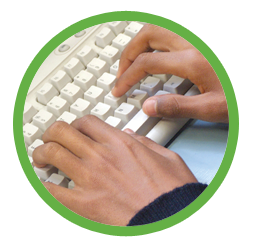 Seeing
A series of twenty-four levels, each with thirty modules based on Alpha to Omega - clearly presented and built up from single words to punctuated sentences.
Hearing
Each level has a minimum of six dictation modules based on preceding exercises to practise and reinforce learnt skills. These are typed by the student with constant feedback to reinforce learning.
Touching
A kinaesthetic approach (a sensation of movement) is perceived by the student:  "When I want to spell a word I just think where my fingers would go - it's like talking with my fingers."
---
Why TTRS is so effective
Incorporates structured word lists from the book 'Alpha to Omega' by Beve Hornsby and Orton-Gillingham
Uses a unique, multi-sensory, phonics based approach, developing literacy, confidence and self-esteem with measurable success from the start
Supported by a substantial number of research papers, user testimonials, and specialist articles
Proven and developed for over 20 years
Recommended by Dyslexia Associations worldwide 
TTRS Online enables the delivery of TTRS via your PC or Mac with an Internet connection, keyboard and speakers. The course is available in both UK-English and US-English versions.
---
Testimonials
We're loving the TTRS ONLINE product, thanks for developing this!

Ms Kelly
We have had extremely good results with all the pupils who have remained on the course and reached Level 8 and beyond. This covers the majority and a complete age range from Year 4 (8 years to adult). Exam results following the course have been far higher than originally forecast for the individuals.

Frances Mercer
The best program available for dyslexic children is the TTRS program, which requires only 10 minutes per day and can be included as part of the child's homework time

Dyslexia Testing Services Australia
...No surprise then that TTRS is included as an example of good practice in the British Dyslexia Association's Dyslexia Friendly Schools Pack..

Hornsby International Dyslexia Centre Newsletter
The scheme uses a variety of strategies to break the cycle of failure. By the end of the course, students have improved their spelling, reading, short-term Memory, co-ordination and concentration....They see that they are mastering the computer but what really encourages them is the improvement in their spelling.

Sally Mckeown
The TTRS course really helped me. It's been a lot easier in class, and it makes me a lot more confident in terms of spelling. I don't have to ask people how to do things any more.

Kahlia
I cannot believe the difference this programme has made to my son's life. He was scoring an average of between 95% and 99% at each module...his self-esteem is greater than it has been for the last two years and his happiness is portrayed by a smile at his own achievement.

Catherine O'Sullivan McGraph
I am so grateful to have been involved with TTRS it has enriched my life by just being involved with the Program.

Gwenda Maynard
TTRS proves a hit with Dyslexic Kids.

Education Weekly, New Zealand
I really enjoyed using TTRS with students at City College, Plymouth, and found it to be a wonderful way of raising self-esteem and motivating students to improve their literacy skills. I feel the multi-sensory and kinesthetic elements are extremely important.

Amanda Dyke
Murraylands Christian College at Strathalby in South Australia have been using the brilliant TTRS Programme since the beginning of 2008. Students greatly benefit from this excellent programme.

Pamela Coulson
.. I can't speak highly enough of TTRS and how it has helped my son. He can now sound out words and he is coming home from school and reading two books a night. His concentration has improved greatly and he now has an interest in learning..

..My son looks forward to school in the morning and comes home with a smile on his face. As any parent knows, you just want your child to be happy and finally we can say that our son is a happy child thanks to TTRS..

Catherine
I have been using the Touch-type, Read and Spell programme with my students both at home and in the school setting for over 2 years. I have found it extremely easy to use and the clear, structured approach to learning the keyboard have enabled all my students to achieve success in mastering the correct finger position. Alongside this, the programme uses real words right from the very first module and through repetition and use of all the senses it supports the acquisition of spelling through the finger pattern memory as well as visual and auditory paths. My students have found the immediate feedback through the accuracy percentage graph very motivating and surprisingly enjoyable as they can see their progress and work to their own targets. I can highly recommend this programme for all ages and abilities.

Rita Jones
Aaron has successfully completed the touch-typing course and has become a very competent touch-typist.  His self-esteem and confidence have noticeably grown.

Royal National Institute for the Blind
The Touch-type Read & Spell software that the children use is self-motivating and develops high levels of independence.  At the end of each level they achieve an accuracy percentage and a words per minute score.  The desire to achieve 100% scores has been a highly motivating factor.  The first time a child achieves 100% is a time of great pride for everyone. 

TTRS Tutor
 The results they get after a few sessions using the typing programme helps them to lose their 'can't do' attitude.  

Maureen McTaggart
We have one student with a visual impairment, hearing loss and fine motor skill difficulties. She also had very low self-esteem, little self-confidence and difficulties at school.  She was poorly motivated.  This course has changed her life.  It has facilitated her being able to succeed.  It has improved her literacy skills and enabled her to become an effective typist; her confidence and self-esteem have shot through the ceiling.  Thanks to the Touch-type, Read and Spell Computer Course she has a more positive future ahead of her.  

Jean Cavanagh
There are benefits for students with emotional and behaviour difficulties.  Because the student can work entirely at his or her own pace, it is 'safe'.  Touch-type, Read and Spell facilitates success, which improves self-esteem and motivation.  

Caroline Stride
There are some children who fiddle in the classroom, whose legs tap at the chair or who doodle on books.  Once they understand the programme and 'feel' their way through the first few weeks, calm descends.  These tactile learners show impressive touch typing skills and increased concentration

Vanessa Charter
When Crystal Palace Study Support Centre first piloted TTRS we weren't sure it would be effective, but all the children have responded to its structure and enjoyed the built-in success of it.  There's no doubt that it works right across the range of the children's abilities.  

Study Support Centre Manager
I have tried other programmes, without success as my student with dyslexia rebuffed every attempt at help.  The Touch-type Read and Spell course has had dramatic results.  The stress just seems to have been lifted from my student.  His progress has been amazing.  This is the first time ever that he has been able to remember spellings and I have had to force him to take breaks

Jennifer Whitehead
TTRS is of great benefit to the young people who attend their Life Skills programme.  TTRS is being used to improve literacy, IT and keyboard skills using a media that young people can relate to and enjoy learning from. 

Chris Fenton